DUCT SEALING
A duct system that properly sealed can make your home/business more energy efficient and comfortable – creating a more germ-free, allergen-free, safer environment for you and your loved ones!
STAND-ALONE SERVICE
We offer duct sealing as an standalone service to help homeowners and contractors further improve a home's efficiency, energy savings and overall comfort.
ENERGY SAVINGS
Faulty ductwork can account for up to 30% of your home / business's total air loss. At Mister Aire we will make sure your ductwork is sealed correctly and for the long-term so you can enjoy the comfort your HVAC system has to offer.
What Is Duct Sealing and How Is It Done?
Professional duct sealing is comprised of a few steps and specific materials that create a hard yet flexible seal on the faulty areas of your ductwork. First, Mister Aire will make a thorough inspection of your full duct system. We do this in order to assess all the areas that need sealing. Once these locations have been pinpointed, the work will begin. The process starts with the application of a fibrous adhesive. This adhesive is brushed on and a piece of foil or fiberglass tape is placed on top to help bond the seal. The adhesive is left to cure into a hard seal that has the capability to expand and contract with the ductwork during hot cold fluctuations. This process is performed on all problematic areas, including broken seals. Once finished, we retest to make sure no areas have been missed.


What is the purpose of duct sealing?
Ductwork can easily develop air leaks over time, which creates major problems. Leaky ducts can mean hot and cold spots in rooms, a drop in air quality, and a steep rise in the overall heating and cooling bills.
Before you start looking for the duct tape, pick up the phone and call Mister Aire. We offer duct testing to find out if your ductwork needs repairs. If it does, we'll do the duct sealing necessary to solve the issue!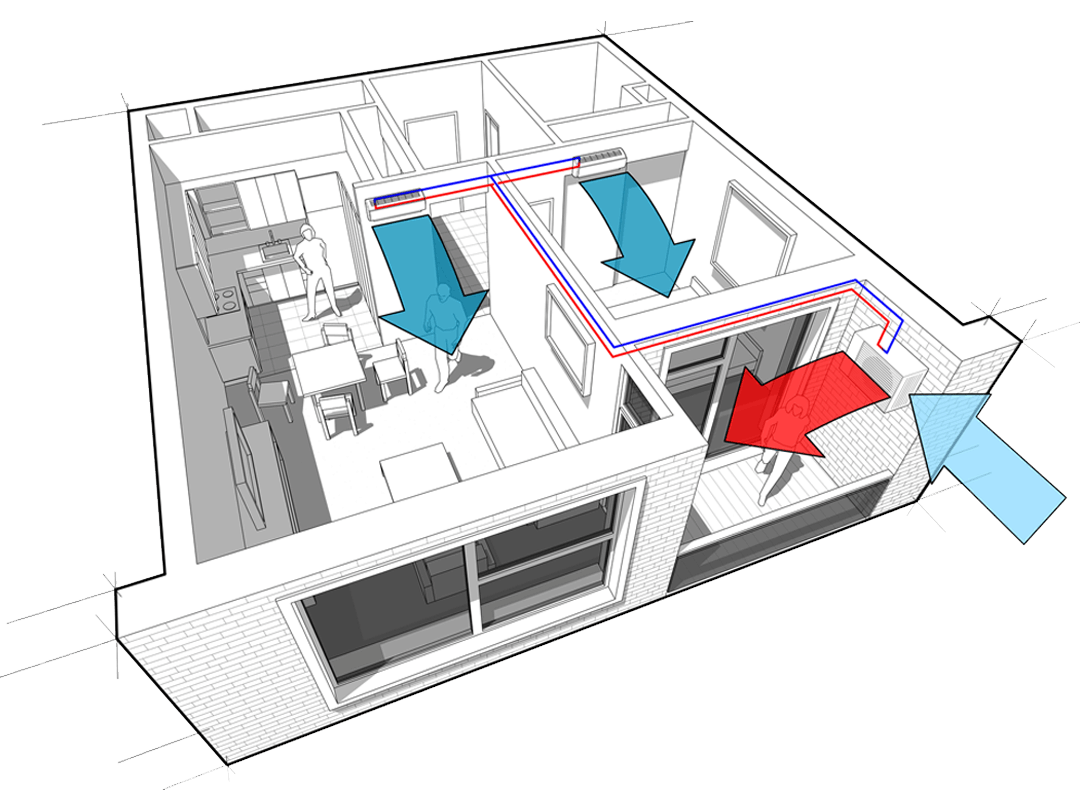 Duct Sealing Benefits:
Increases Your Energy Efficiency

 

– if your faulty ductwork was the same as having a window open 24/7, duct sealing effectively closes it. Imagine getting 30-40% of your home's energy efficiency back!
Increases Your Home's Indoor Air Quality

 

– not only does air escape from faulty ductwork, outdoor air that contains pollutants, germs and allergens can enter and have a direct path right to your living/working space. Sealing your ducts stops this direct access immediately.
Takes the Excess Stress Off Your HVAC System

 

– when you lose any amount of air to faulty ductwork, your HVAC system needs to compensate for this by working harder. This excess work puts a great deal of wear and tear on your air conditioning system, making it more prone to malfunctions and breakdowns.
Frequently asked questions
Mister Aire is committed to exceeding your needs. Questions, comments or special requests? We'd love to hear from you, so don't hesitate to reach out today.
What are the estimated savings of duct sealing?
Reports have shown that air duct sealing can lead to up to $850 or 30-40% in energy savings per year. Exact savings are obviously difficult to estimate since they depend on a multitude of variables such as your weather, house condition and design, your heating and air conditioning system, system usage – as well as other factors like energy prices.
How do I know when I need to get my ducts sealed?
There are numerous signs to look out for that will indicate it's time to seal your air ducts. For example, if you find it difficult to adjust the temperature of rooms in your home or business, or if there has been an increase in your overall energy bills. You may also see an increase of dust and debris building up. When ducts begin leaking, they can pick up dust and distribute it around your home.
If you have noticed any or all of these symptoms occurring, you should call Mister Aire to inspect your air ducts and to confirm whether they are leaking.
Do commercial buildings need duct sealing?
In the same way as sealing a home's air ducts, sealing the ducts within your commercial building will save energy costs, increase the comfort and ventilation levels within the building, and comply with ever-evolving building codes. Sealing the air ducts will also reduce the chance of any cross-contamination that may occur between different zones within a building. 
What is your service area?
We currently service all of North-East Florida and South Georgia.
Mister Aire is a leader in providing all types of inspection services and Blower Door Testing in Jacksonville and North-East Florida / South Georgia. Mister Aire uses the latest technology to provide our customers with the most accurate readings available.