MANUAL D CALCS
Every homeowner and/or contractor wants the install of an air conditioner to go smoothly. That's why companies and individuals have come to rely on us for their Manual D duct design calculations.
STAND-ALONE SERVICE
We offer Manual D duct design layouts as an isolated service, to provide homeowners and contractors with even temperatures room-to-room throughout their homes and/or construction projects.
ENERGY SAVINGS
In addition to being a critical component of a whole house energy audit, A/C efficiency and effectiveness can only be maximized when your ductwork is properly designed with a Manual D performed by Mister Aire of Jacksonville. 
WHY IS HAVING A MANUAL D (PERFORMED BY LICENSED PROFESSIONALS) IMPORTANT? 
1. Duct work designed by Manual D is critical for proper performance of your HVAC equipment.
2. Poor duct design in a homes/buildings can result in MUCH higher heating and cooling bills.
3. Badly designed duct layouts will require a HVAC system to run for longer, therefore using more power.
4.  Bad duct design can result in improperly distributed air flow, causing issues with the HVAC compressor and can cause the coil to freeze up.
5. When temperatures are unevenly distributed throughout a home, the end result can be rooms which are too hot during the summer and other rooms which are too cold in the winter.
6. Moisture and/or mold can develop due to poor seals and/or leaks/condensation in the unconditioned attic/crawlspace
7. Having a Manual D performed by a licensed credentialed contractor such as Mister Aire of Florida will greatly increase your comfort and the overall value of your home.


What is the overall purpose of Manual d calculations?
Manual D duct designs look at the location of the air handler, the distance each duct, how many turns the ducts have to make, and how much air needs to be delivered overall. The duct type has a big impact on the results, as sheet metal ducts have a lower friction rate than flex duct or rigid fiberglass duct board.
With Manual D, the goal is to balance the delivery of the correct amount of air against the friction rate of the ducts and the static pressures in the HVAC system.
A Manual D creates a "duct blueprint" that code officials can inspect, a home owner can review and an HVAC installer can use.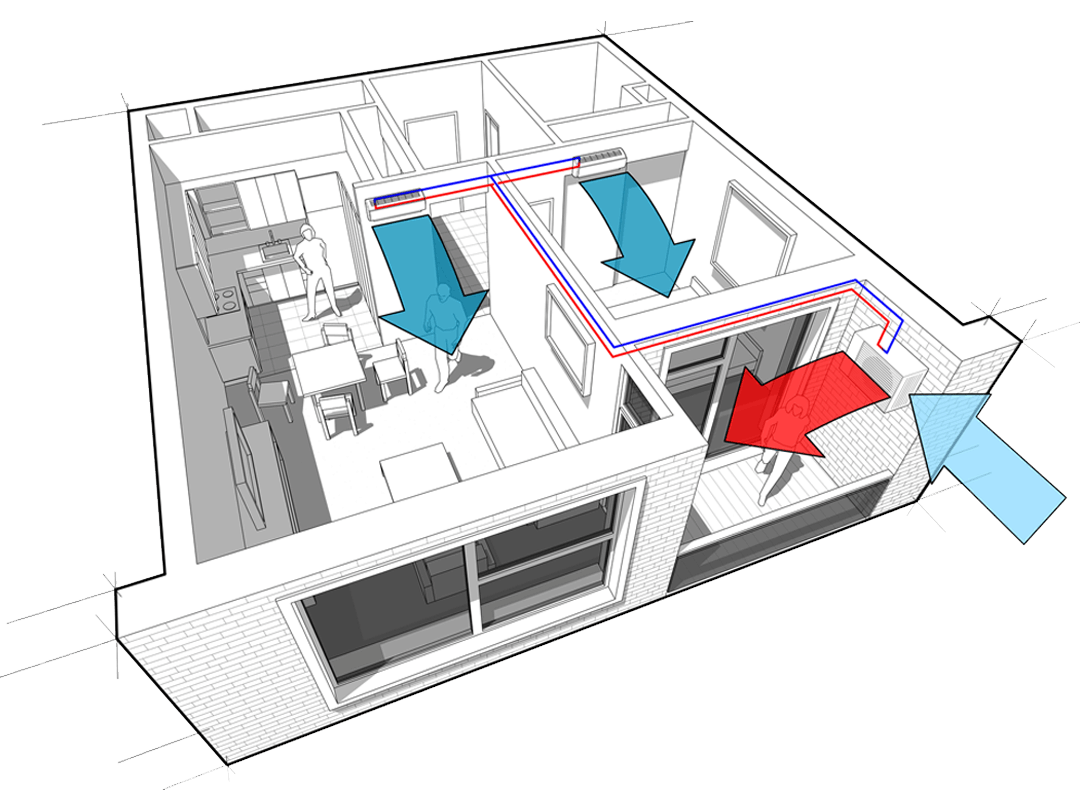 Frequently asked questions
Mister Aire is committed to exceeding your needs. Questions, comments or special requests? We'd love to hear from you, so don't hesitate to reach out today.
Why is a Manual D important?
If you're ready to replace an old HVAC system, or perhaps you're building your dream home…before any HVAC equipment is purchased or installed, a Manual D should be performed. Manual Ds deal with the sizing of the HVAC supply & return duct. This ensures heating and cooling is distributed properly to each room.
Why should you insist on a Manual D being performed by licensed professionals?
Like everything, there is a right way and a wrong way to perform a Manual D. Many contractors use incorrect duct sizing techniques because they want to save materials, time and labor.  These shortcuts result in ductwork of varying sizes and lengths. This poor duct design will result in HVAC ducts that don't deliver the required airflow to each room, and will inevitably cost more money overall to the contractor and homeowner.
What is your service area?
We currently service all of North-East Florida and South Georgia.
Mister Aire is a leader in providing all types of inspection services and Blower Door Testing in Jacksonville and North-East Florida / South Georgia. Mister Aire uses the latest technology to provide our customers with the most accurate readings available.